Requires a Bookalet Agent account
What is a Bookable Group? #
A Bookable Group lets you clump your bookables together to make filtering them easier for your guests.
How do I use Bookable Groups? #
You can use bookable groups to limit your widgets to a subset of your portfolio (useful if you wish to have a page listing all bookables at a particular resort, or all 3 bed properties for example). These groups can also belong to categories which may be included as a drop down on your property search widget i.e. a 'Resort' category could have a group for each holiday resort and your search form could allow guests to filter down by resort.
How do I set up Bookable Groups? #
You first have to set the Category of group you want to add to your account.
In this example the holiday company has a number of different types of bookables, located across a number of resorts, so we're going to add two new categories; Resort and Type.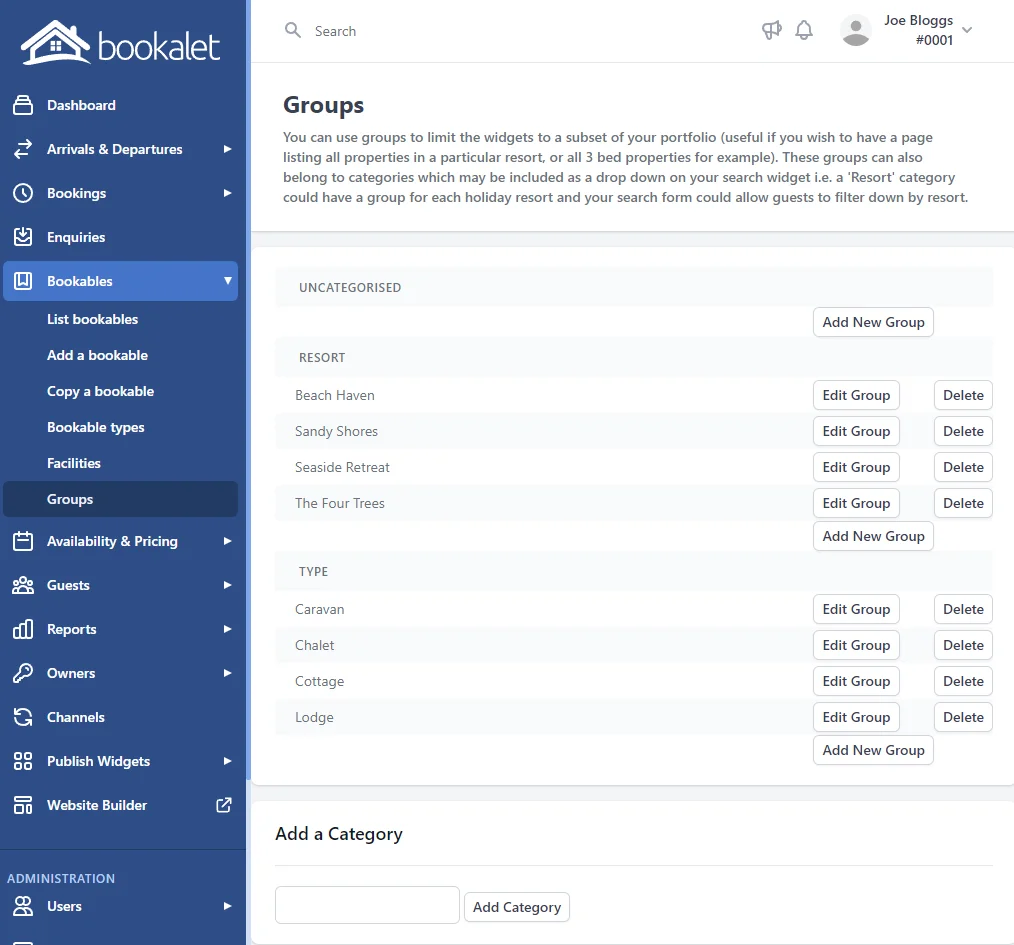 Once we have added the Categories, we can add the groups that belong to those categories.
In the case of the Resorts category, we have Beach Haven, Sand Shores, Seaside Retreat and The Four Trees. When all the groups have been added we then have to go back into the "Bookables > Edit > Groups" section to assign each bookable to a group. The bookable below is categorised as a Chalet at Seaside Retreat: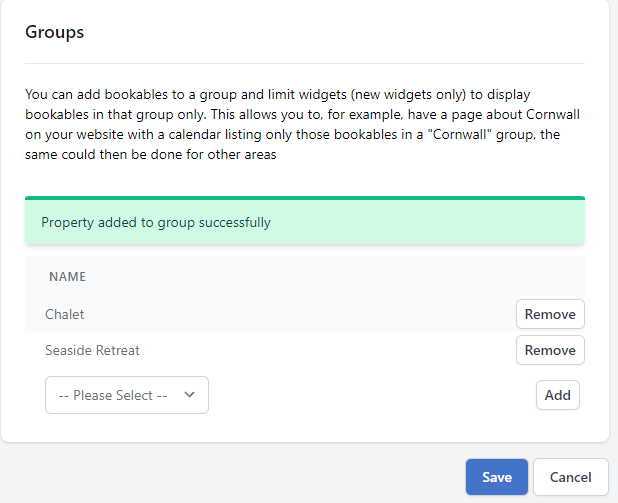 Can I publish a widget for a specific group? #
Yes, when you publish a widget, you have the option to publish just for a specific group.  For example, a multi-bookable calendar showing only the bookables at Seaside Retreat.
How do I add the categories to the search filter? #
For Agents who use the Search widget you can also add the categories to the search filter criteria. So, in our example, the guest can search by property type or a specific lake.
To add this functionality to the search form, first navigate to the Publish widgets section and then click on "Configure" in the Search section: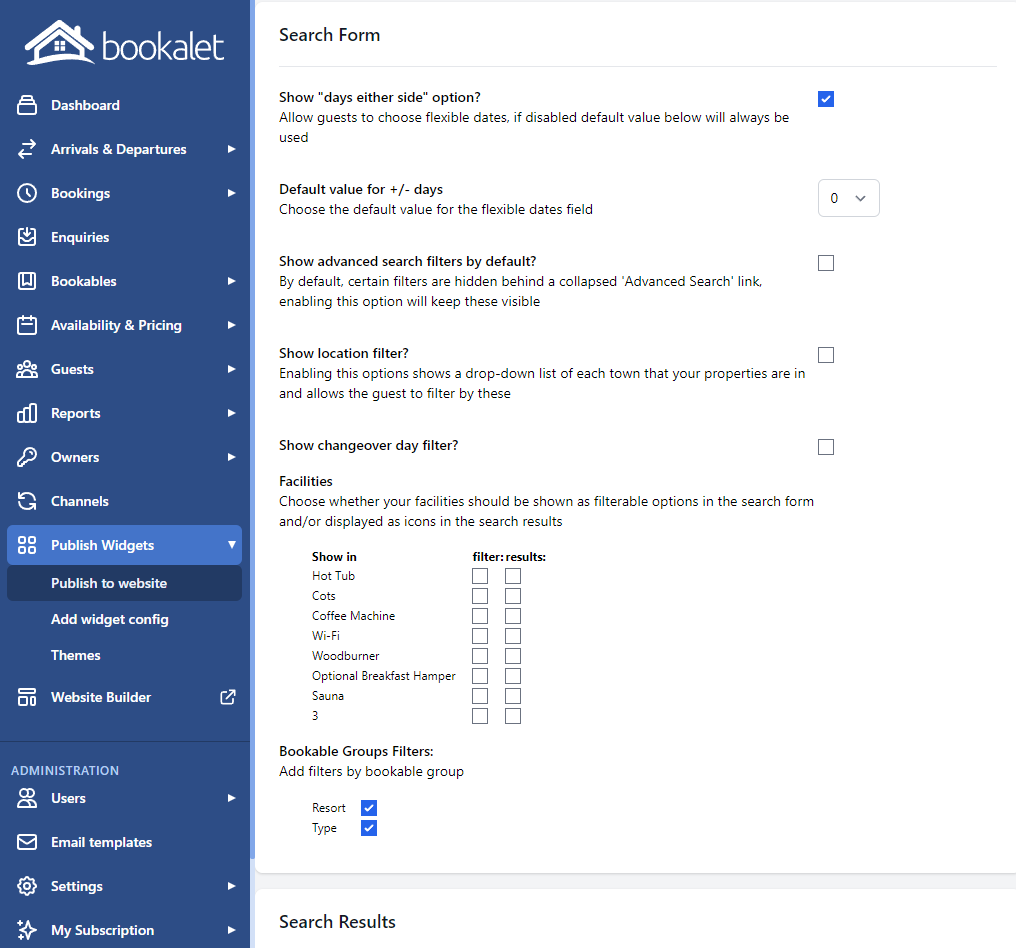 Just below the section where you define what facilities to use in the search, you'll find Bookable Group Filters. Check the two boxes for Resort and Type.
Now, when you publish the Search form to your website, your guests will also be able to filter by Lake location or Property Type as well as the normal filters: