Left it this late to prepare a cute and cosy getaway for you and your partner?
Not to worry, we've rounded up some of the best staycation rentals with availability around Valentine's Day – hurry, they won't be available for long!
Corfe and Purbeck Holidays
Set on the beautiful Isle of Purbeck in South-East Dorset, Corfe and Purbeck Holidays have multiple self-catering cottages which are perfect for a Valentine's getaway, especially if you want to head out and explore nearby places such as Poole, Bournemouth and Swanage.
Hetton Hall Holidays are perfect for an activity-filled getaway, with a range of activities to do such as fishing, climbing and golf. Or you can enjoy a lazy day whilst observing the wildlife or watching the beautiful sunsets!
If you're looking for a cosy shepherd's hut, look no further than Ram's Rest in Suffolk. Ram's Rest includes a lovely wood-fired hot tub, BBQ and wood effect fireplace making it the perfect place for a romantic weekend, and you can even bring your furry friends along!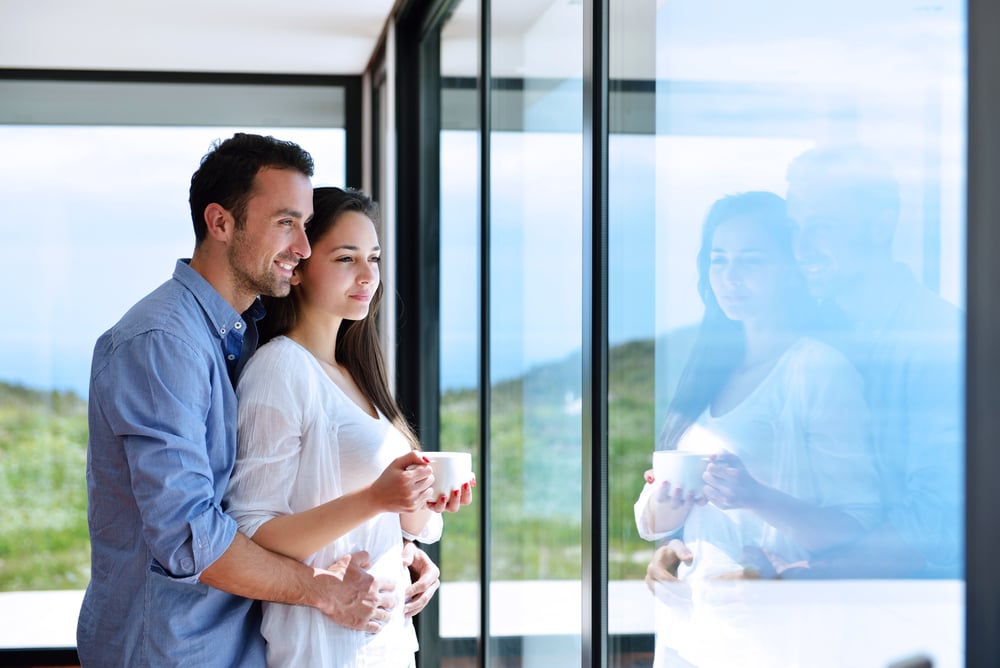 Brushwood Nook is another stunning shepherd's hut situated in rural North Norfolk and is perfect if you are looking to relax and enjoy a slower pace of life for a few days. It's also located 10 minutes away from Happisburgh beach, perfect for a romantic sunset picnic!
Hobbit House (Little Bear)
Hobbit House is a unique glamping experience located in Louth, Lincolnshire. It's perfect if you're looking for privacy and comfort, and comes equipped with a mini fridge, tea, coffee and hot chocolate so you don't even need to leave (but we recommend checking out the weekly food market!)
For s stylish cottage get-away on the coast of Lyme Bay, Lyme Holidays have three gorgeous options. They also come with free high speed WiFi and a Smart TV, perfect if you're looking for somewhere to stay in and spend quality time together! 
Wisteria Lodge has the most romantic decoration we've seen this year, and with Netflix, a woodburner and a hot tub, it is the perfect place for a cosy night in with your Valentine (and dog!). Wisteria Lodge is located in East Yorkshire and surrounded with things to do and see if you're feeling adventurous!
Coastal Retreat Holiday Cottage, Filey
Based on a former Butlin's site, The Bay Holiday Village is a beautiful holiday village with tons to do – perfect for a getaway with the kids! There's even DVDs, games and a smart TV available alongside a range of outdoor and fitness activities. 
Formerly a beautiful Victorian hotel, this apartment is perfect if you want to wake up to a stunning view of the Scottish countryside. It also boasts easy access to some of the best Scottish castles and the famous Whisky Trails of the North East.
Located in the heart of Cotswold Water Park, Liming Lodge is great for adventure seekers. There's various activities such as high ropes, open water swimming, water skiing and wakeboarding – and if the weather is a little too cold for these, you can also venture out to the local climbing centre or get stuck into some of the local pubs, cafes and restaurants that are a stone's throw away.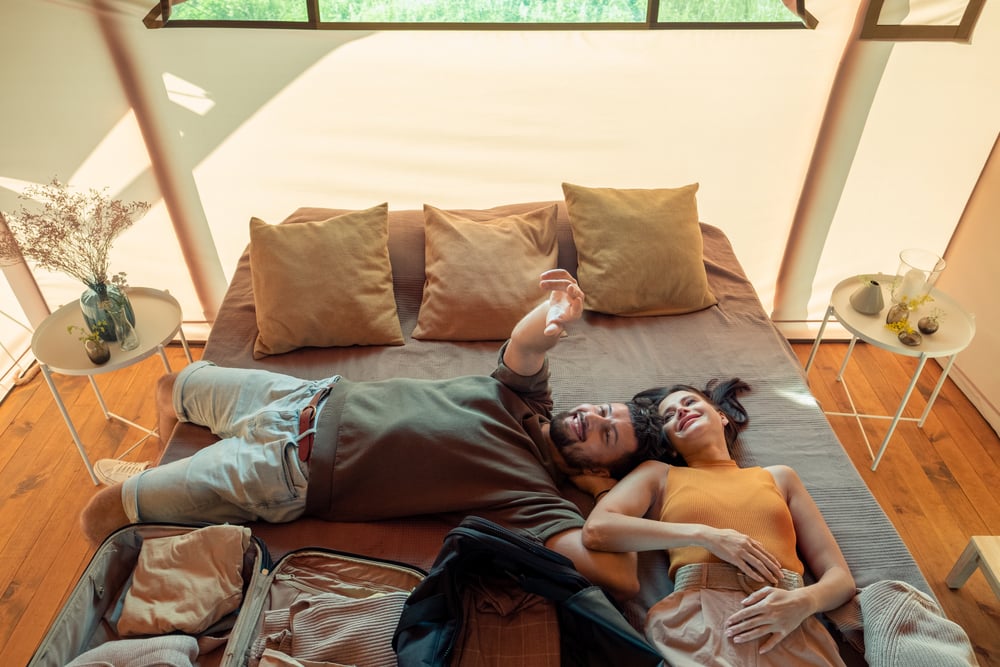 What's more romantic than a staycation at this gorgeous converted chapel hall? Not only is this lovely cottage located in Sidmouth incredibly cosy, it's also just a two minute walk from the beach, making it perfect for a sunset stroll.
Saundersfoot Holiday Cottages
Located just a short walk from the beautiful Saundersfoot Beach, these modern cottages have everything you need for a romantic getaway, including Smart TVs with Sky, a beautiful garden and a fully equipped kitchen – perfect if you and your partner love to cook together and cuddle up to watch a film afterwards!
This dog friendly cottage in Snowdonia is the perfect location for couples who want a combination of relaxing and adventure this Valentine's day. With mountain biking trails, walking trails and even Zip World nearby, you'll be sure to find the perfect activity for you and your Valentine here!